Rubellite Tourmaline in 14ct gold
$

370.00 On Sale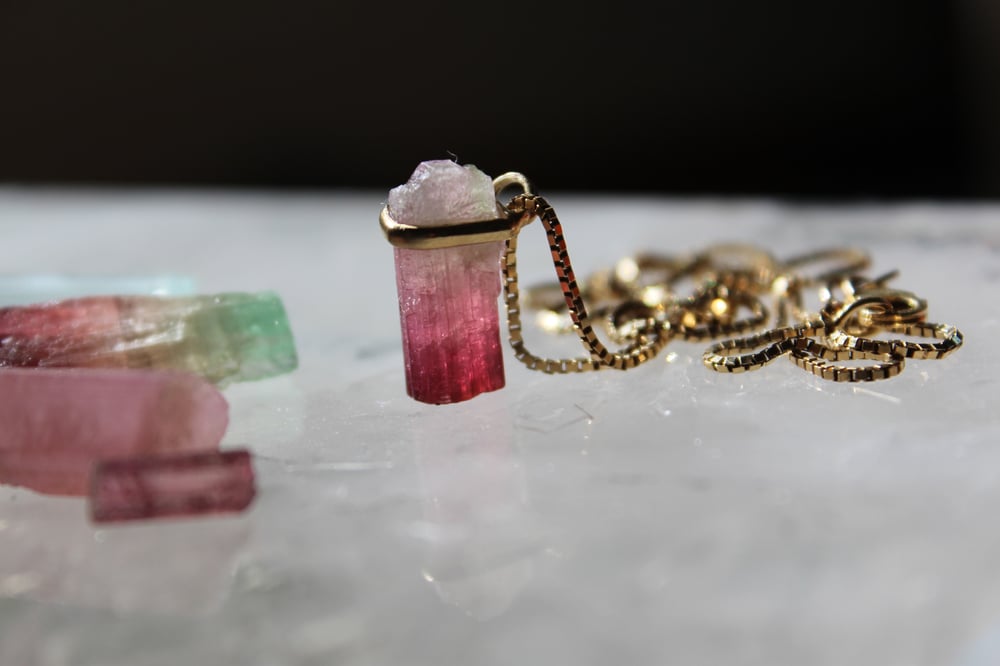 The top quality Red Tourmalines bearing intense red hues are often addressed as 'Rubellite Tourmaline'. Under all different kinds of lighting, it will still be one of the most beautiful stones that you will ever lay eyes on.
Rubellite is also known as Red Tourmaline, but not all Red Tourmaline stones are called Rubellite. Only the most vivid and most saturated stones get this name. It is among the most expensive and prized stones from the Tourmaline family.
This natural and uncut pomegranate coloured specimen was ethically sourced in Brazil.
It's been set simply in 14ct gold setting and comes with a beautiful fine 14ct gold box chain.
Related to the heart chakra, it connects with a feeling of authentic compassion towards oneself and others, from which peace and authentic joy are born. In short, this gemstone symbolises everything that love entails.
It allows one to receive and give love, thus helping to heal emotional wounds held within the emotional body and heart centre.
Share